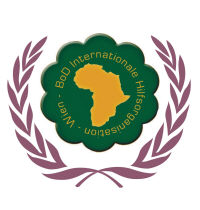 Bruderschaft der Drachen internationale Hilfsorganisation (since 2009)
Brotherhood of Dragons (NGO)
Belvederegasse 3/15
1040 Wien
office[@]bod-international.org
ZVR-Zahl : 195659383
Brotherhood About us
Details

Geschrieben von

Super User

Kategorie: Brotherhood About us
Zugriffe: 230
Mr. Wolfgang J. Frithum /President, Founder, LP111001 /ACTIVE, Austria
Mr. Bernhard Engelbrecht /Commissioner / LP111002 /Non-active, Austria
Mr. Siegfried Greylinger /Commissioner, Secretary / LP111002 /Active, Austria
Mr. Stephano Cernetic / Senator / LP111004 / Active, Monaco
Mr. Gerald Arismendi - Echavarria / Commissioner / LP111005 /Active, Austria
LP111006 Non-Active
Mr. Alfred Rauch /Advise / LP111007 / Active, Austria
LP111008 Non-Active
LP111009 Non-Active /passed away
Mr. Mahmoud Haridy / Ambassador at Large / LP111010 / Active, Egypt
Mr. Mahmoud Assav / Senator / LP111011 / Active, USA
Mr. Roland Schäfer / Commissioner / LP111012 / Non-active, Germany
Mr. Volker Studier / Commissioner / LP111014 /  Active, Germany
LP111015,16, Non-Active
Mr. Wolfgang Thell / Commissioner / LP111017 / Active, Austria
Mr. Wolfgang Steinböck / Commissioner / LP111018 / Non-Active
LP111019, Non-Active
Mr: Peter Güttenberger / Senator / LP111038 / Active, Austria
Details

Geschrieben von

Super User

Kategorie: Brotherhood About us
Zugriffe: 407
Bruderschaft der Drachen internationale Hilfsorganisation (since 2009)
Belvederegasse 3/15
1040 Wien
office[@]bod-international.org
ZVR-Zahl : 195659383
Details

Geschrieben von

Super User

Kategorie: Brotherhood About us
Zugriffe: 406
What is the brotherhood of dragons? Brotherhood of the Dragons ICO (International Charity Organization) We are an international relief organization, which makes use of the following trust-codex: * Be honest - "Tell the truth." * Have a sympathetic ear for the vital things. * Try always to understand the other part. * Never hurt anyone knowingly. * Amend another ones mistakes unasked. * and at least: KEEP YOUR WORD!
Without any outside sponsoring, only with the private funds of the engaged founders and saome private persons, the first pioneers of our association we could reach notable results, i. e.: 1. Adoption of a sponsorship for orphans in Guinea-Bissau 2. Refurbishing of a school in the Capitol Bissau 3. Foundation of a soccer-club there 4. Recreation of the foundation-building on-site 5. Sponsorship of a village with 168 inhabitants 6. Support und finnace NGO in Sierra Leone 7. Setup Partner NGO in Kosovo ...and much more We'll continue this way and try to inspire other people - so that it makes real sense to help especially in these regions and to support there. Come and help us! :-)
Details

Geschrieben von

Super User

Kategorie: Brotherhood About us
Zugriffe: 413
Welcome to the Brotherhood of Dragons! As you will certainly know by various media-reports that the conditions of life in west africa are deplorable. The main problems in these countries are: Certain regions are not sufficiently supplied by their government. Nearly everything is lacking. Now a group of engaged persons started a project to help that people, especially the children. To realize this, money- and material-donations should be organized. We want to finance hospitals, schools, kindergartens, medical facilities, etc. in the poorest countries of West Africa. We also want to support and promote enthusiasm for sports, which is already present there. All details will be recorded by pictures, documents and videos published for your reference. THIS HOMEPAGE DOES NOT FANCY HORROR-PICTURES, AS WE DON'T LIKE SUCH KIND MERCHANDISING. Latest press-reports will be found here, on our Homepage.